Get a healthier, high-performance building that will save you money and serve your needs – without harming the environment.
The green building experts at

Alfandre Architecture will show you how.
Green building is an important component of the larger methodology of sustainable design.
Sustainable design is all about a holistic approach to planning for future generations on our Earth. Buildings that are poorly designed, cheaply built and badly insulated will require massive amounts of non-renewable fossil fuels to keep them habitable.
So building "green" consists of minimizing the negative environmental impact of a building.
We use several techniques and technologies to minimize environmental impact through design, such as:
Situating the building to make maximum use of the sun's energy and heat

Creating an envelope that makes a building more energy-efficient, helping to maintain consistent temperatures and control moisture

Using materials that are durable, sustainable, and non-toxic

Actively harnessing renewable energy such as solar power, while also using passive solar design to retain natural heating and cooling

Using landscaping that requires less water and maintenance
And there are many other techniques as well.
UNDERSTANDING THE IMMEDIATE AND LONG TERM BENEFITS OF GREEN BUILDING
Besides the initial benefit of helping to minimize the depletion of our natural resources, green building design also carries a number of direct benefits to the building owner and/or occupants, including:
Lower operating costs
With passive solar design, the sun will do much of the heating of the building, and the building will maintain consistent temperatures -- which means you won't spend vast amounts of money and use up excessive fossil fuels to maintain comfort. As a result, less electricity and water will be used and these utility savings will increase exponentially over the years.
Improved air quality
Better insulation and ventilation can eliminate mold, mildew, and toxins such as VOC's (volatile organic compounds) released into the air through the off-gassing of some building materials. This means healthier air for the building's occupants.
Less time and money spent maintaining landscaping
Using low-maintenance landscaping will not only save you the time and hassle of continuous upkeep, it will also reduce your water usage and pest or weed control needs, which means fewer toxic chemicals leaching into our shared water supply. Eco-friendly landscaping also encourages biodiversity by supporting the local habitat.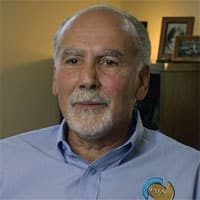 A GREEN BUILDING DESIGN ISN'T TRULY "GREEN" UNTIL IT'S BUILT PROPERLY
It's important to remember that design is only as good as the construction that brings it to life.
Architects can design and model something sustainable on paper, but if it's not implemented correctly, it won't make any difference to the environment or bring you any of the benefits of sustainable design.
That's why in 2008, we created EcoBuilders, the construction arm of Alfandre Architecture. Having the capability to deliver a complete design to build experience for our customers ensures our designs are executed properly. This means the right high-quality materials are used, and contractor shortcuts are eliminated.
We're committed to the principles of green building and its practical application in the real world.
INCLUDE GREEN BUILDING IN YOUR PROJECT
IN A WAY THAT WORKS BEST FOR YOU