Imagine living in a home built with you in mind ...
What you're picturing can become reality when you hire the right residential architect to make it happen.
Building a custom home can be extremely rewarding, but at the outset it can be very intimidating.
It will likely be the biggest project — and expense — you will ever undertake. There will be many decisions to make, from layout to building materials to final decorating finishes.
That's why your first decision — choosing the right architect — is the most important decision you will make. It will make the rest of the project easier and more enjoyable.
HERE'S WHAT YOU GET WHEN YOU YOU HIRE ALFANDRE ARCHITECTURE
You'll get expert advice to help you navigate every decision and avoid costly mistakes.
With a project as personal and important as building your own home, you will face a multitude of decisions.
They are all influenced by a variety of factors, including your budget, size of the project, schedule, location of the property, desired materials and the personal needs of you and your family.
All of these factors need to be evaluated to find the right balance that will fit your needs perfectly.
But making so many decisions can be stressful, especially when you've never built a home before. How will you know if you have all of the facts, or enough knowledge about the long term implications of each choice?
You may find yourself asking questions like:
How much insulation do I need?
Should I spend more money on insulation I'll never see, or put that money toward higher end kitchen countertops?
That's where Alfandre's expert architects will help make the whole project easier and less stressful for you.
We'll take an in-depth, overhead look at all of the factors:
How you live and use your home

The values that are important to you

Where you can save money by using the best design or materials

And where you should invest for the greatest impact and long-term benefits
We'll give you all of the options and discuss the benefits of each with you.
The decision will be yours, but we'll give you our best advice so that in the end, you'll feel comfortable and assured that you made the right choices.
YOU'll HAVE OUR COMMITMENT TO SUSTAINABLE DESIGN, WHICH OFFERS MANY BENEFITS ... HERE ARE THREE OF THE BIGGEST
Benefit #1 - You'll be investing in a better, more sustainable future.
At a basic level, "sustainability" means living from today's resources so that tomorrow's generations can also live.
As human beings, we generally are not living a sustainable lifestyle relative to future generations. At Alfandre Architecture, we would like to find ways to change and even reverse that.
That's why we are committed to constant education about ways to make a building not only sustainable (generating the same energy used and using no more water than needed, etc.) but even restorative (actually improving the environment).
We understand that buildings live within the greater context of our community and our planet, and we believe we have a social responsibility to build a better environment for future generations.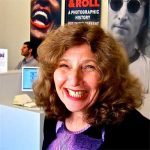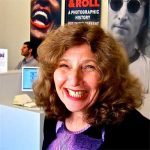 Benefit #2 - Sustainable design saves you money.
It takes some initial investment, but when you build a home using sustainable design principles, it will pay off in multitudes over time. Over the years, you'll see an increase in savings as you reduce your energy consumption.
Everything from the direction your windows face, the type and quantity of windows you choose, the quality and size of the heating and cooling systems to the insulation wrapping your home — all of these variables will affect the temperature of your living space.
Your home can be designed and built to maximize the natural heating power of the sun during the winter, while remaining cool and shaded during the summer.  Passive solar design, the use of properly designed thermal mass, landscape screening to prevent or facilitate prevailing winds are only some of the techniques that can be employed to reduce your heating and cooling needs.
Your home will maintain a consistent, comfortable temperature, and with the addition of renewable energy sources, such as solar electric panels, you can save money on heating and cooling bills with each passing month.
Benefit #3 - You have a healthier home for you and your family.
Of course, saving money is important, but nothing is more important than the health and well-being of your family.
We pay special attention to ensuring that your home will have proper ventilation, adequate sunlight, effective water and moisture management, and comfortable temperatures all year long.
It's not just about comfort. Poor ventilation and lack of water management lead to indoor air pollution caused by mold, mildew, dust mites, etc. — which can cause respiratory problems and long-term health effects. Proper ventilation and consistent, moderate temperatures means the air you breathe in every day will be cleaner and healthier.
When you use green building materials, you won't have to worry about the effects of off-gassing — the release of toxic airborne chemicals or volatile organic compounds (VOCs) from building materials — which have been shown to cause allergic reactions, asthma attacks, headaches, and many other health issues.
When you decide to hire us for both design & build, the whole project runs as smoothly and efficiently as possible.
Because we offer both architectural and build services under one roof, if you wish, you can have your entire project managed by one team, from start to finish.
We do not require that you hire us to construct your building, but the process is much more seamless if you do.
Managing both the design and build process allows us to increase speed and reduce costs while maintaining and even increasing the quality of the results.
And best of all, you won't need to worry about dealing with miscommunication between the architect and the builder — which means a stress-free experience for you!