One Entity. One Contact. One Unified Work Flow.
With a dedication to our clients and the craft of architecture and construction, we work with you to find creative solutions to fit your site, budget, and schedule throughout the design and construction process.
We combine the discrete roles of Designer and Builder to minimize inefficiencies. By providing continuous, reciprocal feedback between the drawing board and the construction site, we work through a holistic process that is detail-oriented and easy to adapt.
Alfandre Architecture and EcoBuilders, Inc., both owned by Rick Alfandre, work together on the design and construction of your project.
Design-Build is a method of project delivery in which one entity - the design-build team - works under a single contract with the project owner to provide design and construction services.
With the architect in charge of the construction process, tighter controls over all aspects of the project are possible, from the preservation of the design intention to a close adherence to a budget and construction schedule.
From architecture through municipal permitting, construction and project maintenance, Alfandre will personally provide management of every phase of your project.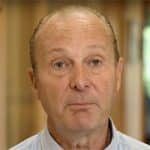 Accelerated Project Delivery.
Unified Project goals:   Design intent and construction implementation are better aligned due to the design-build team's intimacy with the project from inception.
Cost Effective: Project is designed with greater awareness of construction estimates.
Client transparency: Managing the financials and assuming full fiduciary responsibility over the course of the project with full client transparency
Awareness: We are immediately aware of the cost implications of each design move, and so are you.
DESIGN-BUILD COMPARED TO DESIGN-BID-BUILD
Accelerated project delivery

Increased flexibility throughout process

Ease of communication and accountability

Design intent and construction implementation better aligned

Project is designed with greater awareness of construction costs