WHAT MAKES AN "ALFANDRE " PROJECT?
If you live in the Hudson Valley, you may have heard us on the radio and be familiar with our tagline: "Creating spaces and places of lasting beauty"
Lasting beauty is the key. We would like to believe that everything we design and build will last well into the future. In a world accustomed to cheap and disposable, it feels extraordinary when something is built to last. We believe that "built to last" should not be extraordinary, but standard.
We embrace those who care about quality.

We stand for the health, well-being and comfort of our clients and their families.

We are committed to sustainability and positively impacting the environment.

We envision the continual evolution of design to create buildings in harmony with their surroundings.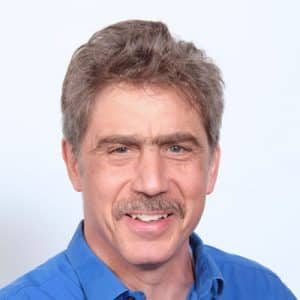 "As a child, I spent weekends on construction sites. When my grandparents built their dream home, I spent almost every weekend with my grandfather on-site…
I built Alfandre Architecture to make people happy and to help them realize their dreams and visions."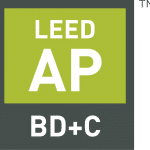 Rick Alfandre, AIA, LEED AP BD+C is a prolific architect who, over the past 27 years, has designed and built more than 300 projects ranging from multi-million-dollar hotels and resorts to solar residences.   Recently completed projects include office buildings, churches and synagogues, retail buildings and spaces, multiple dwellings, restaurants, hotels, manufacturing facilities, and custom residences. The founder and President of Alfandre Architecture, he is an expert in the design of maximally energy-efficient, climactically responsive buildings that are solar-ready and state-of-the-art construction systems that minimize energy requirements.
Mr. Alfandre manages a youthful and motivated workforce with skills in Building Information Modeling, computer-aided design and hand drawing, three-dimensional visualization, and visual impact studies. A leader in the green building movement in upstate New York, Mr. Alfandre has worked closely with the US Green Building Council (USGBC) to grow the USGBC New York Upstate region and the Hudson Valley Branch's regional programs.  Alfandre has spoken extensively on green buildings and sustainability to business and consumer audiences. Mr. Alfandre is devoted to creating spaces and places of lasting beauty, working closely with clients to plan for efficient, resilient, and cost-effective projects.  Alfandre's offices are located in their LEED Platinum, Net Zero Energy office building situated on Main Street, New Paltz, NY in the heart of the beautiful Hudson Valley.
He launched EcoBuilders Inc. in 2009 to provide full design and build services to his clients.  EcoBuilders completed projects include office buildings, resort, and hospitality facilities, high-performance residences, and historic restoration projects.
Alfandre is the recent past Chair of the US Green Building Council NY Upstate Chapter, is a past member of the SUNY New Paltz School of Business Advisory Council, and is a 2013 Business School Hall of Fame Inductee.  He serves as an advisor to the Board of Trustees of the Mountain Laurel Waldorf School and is a past board member of the Ulster County Regional Chamber of Commerce. Alfandre is past president of the New Paltz Rotary Club (2008) and was named a Paul Harris Fellow by the Rotary Foundation in 2009. He served for nine years as a member and two years as Chair on the Town of Esopus Environmental Advisory Board. He has also served as a member of the Huguenot Historical Society's Building and Grounds Advisory Committee.
Mr. Alfandre is National Council of Architectural Registrations Boards (NCARB) certified, a member of the Northeast Sustainable Energy Association (NESEA), and the Construction Contractors Association of the Hudson Valley (CCAHV).  He received a Bachelor of Arts degree in Communications from SUNY New Paltz in 1980 and a Master of Architecture degree in 1987 from the School of Architecture at Virginia Polytechnic Institute and State University.
Licensed to practice architecture in the states of New York, Connecticut, and New Jersey, Rick Alfandre has formed solid working relationships with area building and planning officials and has collaborated with many regional professionals to create a unique team approach to projects.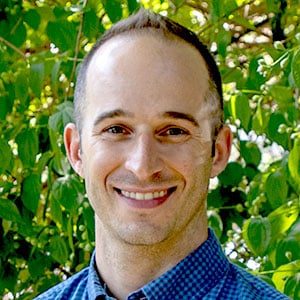 Ryan J. DeSalvatore is a Senior Project Manager with Alfandre Architecture and brings with him an extensive construction and design background, as well as an entrepreneurial spirit.
Ryan operated his own business beginning in 2006, focusing on high-end residential buildings and remodeling. He designed, managed, and built all of the company's projects, providing his clients with a full-service, one-stop-shop experience. He was a Professor of Architecture at Hudson Valley Community College from 2014 to 2019.
Ryan received an Associate's Degree in Architecture from Hudson Valley Community College in 2006, a Bachelor of Arts degree in Architectural Studies in 2008 and a Master of Architecture degree from Virginia Tech in 2010.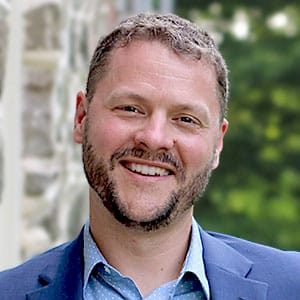 Vinny Sickles joined Alfandre Architecture as a Senior Project Manager and brings with him over a decade of experience combining sustainability with high-end design. Vinny is a licensed Architect in New York State. He is well-informed in the latest green building technologies and is adept at managing projects from conception to completion.
A native of the Hudson Valley, Vinny has contributed to projects locally and in Connecticut and NYC. He has extensive experience working on-site with contractors and clients, supervising projects with an observant eye to deliver well-executed projects that meet energy efficiency and design goals.
Vinny received his Bachelor of Architecture from Philadelphia University in 2009.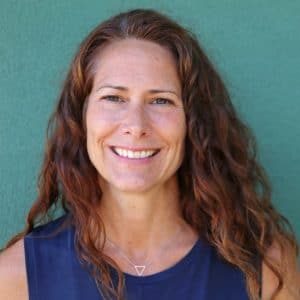 Robyn's eye for detail and organization has made her a valuable asset for Alfandre Architecture since 2020. She coordinates all project details meticulously and advances forward for our clients. Before completing her architectural studies, Robyn designed many local projects, including multiple additions, complete-home renovations, and two new-home builds. Her involvement and joy in these projects led her to pursue a formal degree in Architecture.
Naturally curious and with an artistic eye, Robyn brings over 20 years of experience in interior and spatial design. As a part of the Alfandre Team, she works on multiple residential and local municipal projects while continuing to pursue licensure.
Robyn has received her Bachelor of Science in Art Education from SUNY New Paltz and an Associate in Applied Science and Architectural Technology from Dutchess Community College.
Linda is the head of business development at Alfandre Architecture. She provides marketing; branding; media planning and buying; advertising and graphic design, illustration and photography; website development and digital marketing. Her essential skill is deep listening to client needs and enabling those visions to be turned into beautiful and sustainable projects. With Linda, buildings and client relationships are built to last.
Linda owns Ad Essentials, a full-service advertising and marketing firm located in New Paltz for over 28 years. She began her career in advertising and marketing at DDB Needham Worldwide.
She currently maintains a position on the board for Local at Heart, a non-profit organization that fundraises to build infrastructure and support for community food pantries, and is a board member for the New Paltz Community Foundation.
Linda earned her Bachelor of Arts degree from SUNY New Paltz with graduate courses in typography and graphic design at the School of Visual Arts.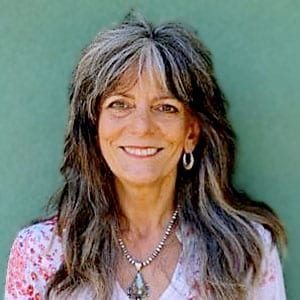 Rhonda is the dedicated and highly motivated Office Manager at Alfandre Architecture. Having worked in the solar manufacturing industry, she brings a set of beneficial skills and extensive experience to Alfandre Architecture. Her effective and efficient management of the details keeps the back end of the office running smoothly.
Rhonda handles the financial management, human resources, and purchasing responsibilities, keeping the firm in order. Rhonda successfully manages her very busy position while always putting clients' needs at the forefront.
Rhonda studied Business Administration at Marist College in Poughkeepsie, N.Y.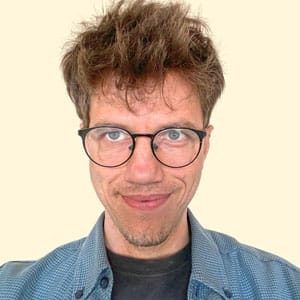 Bryan Hadley, AIA, LEED AP, CPHC, NCARB is trained as an architect, urban designer, and educator and comes to Alfandre Architecture with over 15 years of professional architectural experience across a broad range of project types and scales. Bryan is deeply passionate about the health of our environment and compassionate about the human condition. Bryan moved from New York to the west coast in order to work with and learn from researchers and authorities at the cutting edge of sustainable design.
He earned a Master of Architecture from the University of Oregon in 2016, holds current licenses to practice architecture in NY and IL, and maintains active LEED Accredited Professional and Certified Passive House Consultant certifications. Bryan taught in an interdisciplinary service-learning design-build program known as Sustainable Futures in Costa Rica.
You will find that Bryan listens very carefully, taking his clients seriously, valuing their contributions and aspirations, and ultimately becoming your advocate throughout design and construction.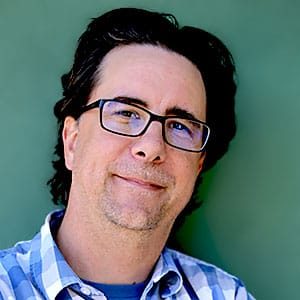 Sam Dillehay, RA worked as a project manager for Alfandre Architecture for many years, he has now taken on a consulting role with the firm. He has experience through all phases of project management, from pre-design through construction administration.
Sam used his tech skills to implement new technologies in the office, including incorporating Building Information Modeling into the office workflow and using 3D models for comprehensive daylight and shadow analysis.
"We want to bring quality to the built environment. We want to solve the disjointed and unappealing urban streetscape and the mass-produced lack of vision in human habitat.  We want to solve the issue of humans living at odds with their environment."
David was a Senior Designer at Alfandre Architecture for over 20 years and now has a consulting role with the firm.  He is committed to applied research and post-occupancy evaluations for high-quality, sustainable, energy-efficient design. David has also taught in design studios at university-level accredited colleges of architecture for over 22 years. He is skilled in urban and building design and has received numerous design awards. He has been a licensed architect for over 39 years.
David attended the University of Minnesota, where he received his Bachelor in Architecture and Bachelor in Arts. He received his Master's in Architecture from the University of Pennsylvania.
We will take a holistic, multi-dimensional approach to your project, learning everything we can about how you use your space and how we can best design the building around YOUR needs.

We will design and build a space of long-lasting quality and beauty that will fit in seamlessly with its surroundings.

We will integrate sustainable design principles to give you a high-efficiency building that will save you money and give you a healthier, more comfortable life.

We will give you all of the information you need to make informed decisions with expert advice you can trust.
Find out how Alfandre Architecture can deliver your project seamlessly from design to build.