Improve your business with a building designed for better productivity ...
Built by experienced Hudson Valley commercial architects.
We believe that good architecture and good design are good for business.
The design, the layout, the form, the light, and the overall atmosphere are all aspects that contribute to the great experience of working in your building.
With the right team in place, you will have a space that fits your business goals and allows you to work more productively. This will save you money and support the long-term health and well-being of your staff and your customers.
Maximum productivity with a high-performance building designed around how you work.
We plan every project with high detail to meet your specific needs. This means that your building will be optimized for the tasks and activities of you and your staff.
Your business will benefit from a thousand little details designed to make everything as efficient and productive as possible.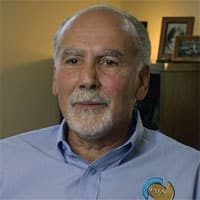 WITH OUR EXPERTISE IN SUSTAINABLE DESIGN, YOU WILL HAVE THE COST-SAVING BENEFIT OF ENERGY EFFICIENCY
Sustainable building is not just about reducing the environmental impact of building through efficient design and less toxic materials.
It's also the most efficient and effective way to save money over the long term.
From the start of every project, we plan carefully to achieve maximum efficiency by making the most of every space and the materials used.
For the client, that means a reduction in cost, as well as a reduction in aggravation during the construction process because everything is designed to minimize wasted effort and wasted materials.
Once the design and build phase is over, you'll truly begin to reap the benefits of sustainable design.
By using smart design, good materials and efficient systems, you will reduce your energy consumption. Through the use of solar panels, passive solar design, heat sinks, better insulation and many other such techniques, your energy consumption will be significantly reduced.
We will walk you through all of your available options so that you can decide which are right for your specific project.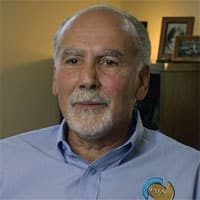 COST SAVINGS IS NOT THE ONLY BENEFIT OF GREEN BUILDING
A green building is also a healthy building for you, your staff, and your customers.
Our focus on sustainable design means that you will have a healthier building with better air quality and comfort. Your building will support the long-term health and well-being of the people who occupy your space.
A comfortable workplace will increase the productivity of your staff and will make your customers happier and more engaged. They won't feel too hot or too cold. They won't feel stressed by noise or poor lighting. They won't suffer the ill effects of poor ventilation or the off-gassing of toxic building materials.
They will have plenty of daylight. They will have clean, healthy, fresh air. They will have practical use of surface spaces, making it easier for them to conduct their business.
The details may seem mundane, but we honestly believe those details add up to nothing less than an elevation of the human spirit.
Alfandre Architecture brings you a wealth of design and build experience in commercial architecture.
We have a high degree of commercial experience in the following areas:
Because we offer both architecture and build services under one roof, you can have your entire project managed by one team, from start to finish.
This means you won't need to worry about time lost due to miscommunications between the architect and the builder.
A seamless transition from design to build will ensure a trouble-free experience for you.