Environmental Impacts of Solar Energy,
by Tom Kacandes
Friend and colleague, Tom Kacandes, thoroughly evaluates the environmental impacts of solar panels. He uses the "life cycle" of the panels to show the effects of solar energy compared to other forms of electrical energy. In short, solar overshadows every other form of electrical energy, even wind turbines.
See the infographic below and read Tom's article to learn why.
https://www.quora.com/profile/Tm-Kacandes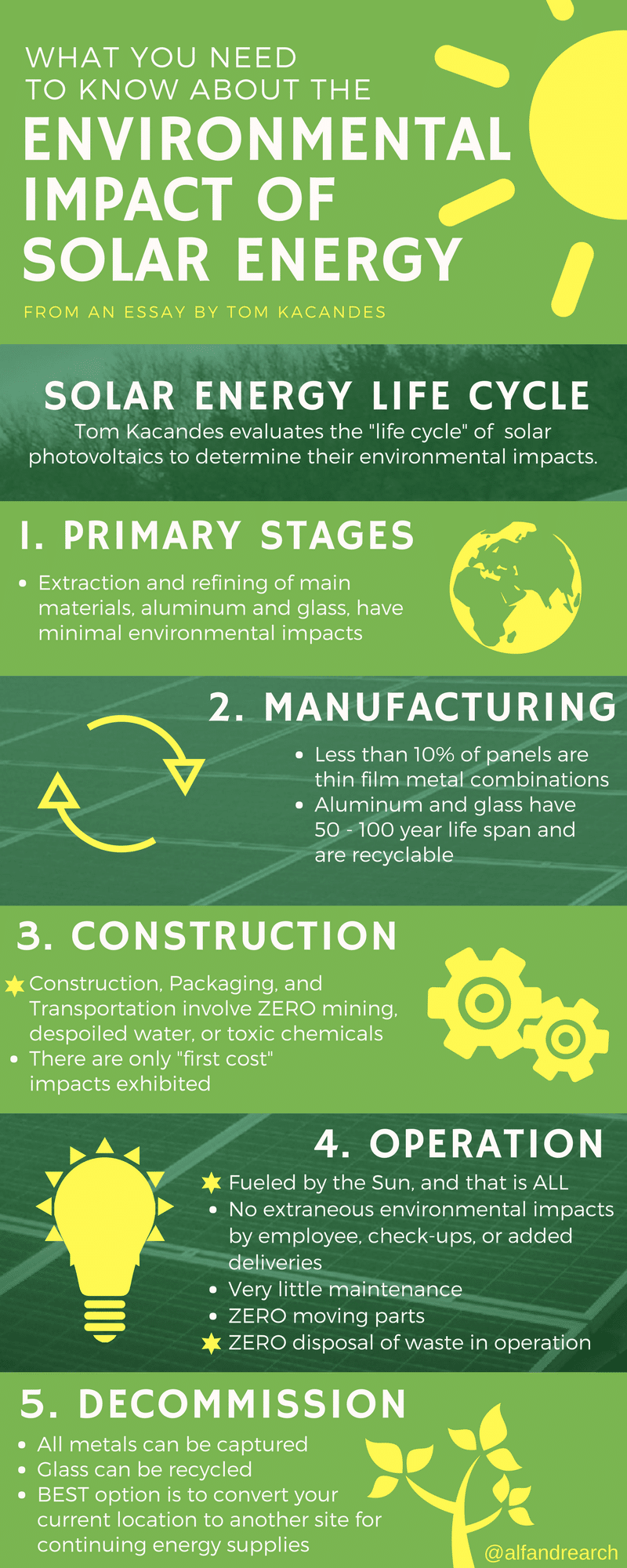 Share this Infographic On Your Site
Copy and paste this code:
<h3>Why Solar Energy Shines Compared to Other Forms of Electrical Energy Infographic</h3><p><a href="https://alfandre.com/infographic-benefits-purchasing-historic-property"><img src="https://alfandre.com/wp-content/uploads/Impact-of-Solar-Energy-3.png" alt="Why Solar Energy Shines Compared to Other Forms of Electrical Energy Infographic." max-width="800px" /></a></p><p><a href="https://alfandre.com">Infographic by Alfandre.com</a></p>

To learn more about solar panels, green building, and sustainable design, dive into our website, www.alfandre.com
Creating Spaces and Places of Lasting Beauty
-Alfandre Architecture